It's often quite lonely within the glass walls of family owned, entrepreneurial print, mail and marketing services companies.
There are lots of talking heads in the industry – some who have walked the walk, but many more who have not.  Cookie-cutter advice that sits in a report on your desk isn't worth the trees that were felled for it.
I am Bill Woods, former owner and CEO of one of America's most innovative and respected companies in the industry.  I took over the family business in the early 1990's, and with a team of incredible employees, supportive supplier/partners and loyal clients, averaged more than 22% year-over-year revenue growth for more than a decade.  After selling the company in 2005, I began helping other entrepreneurs achieve the same kind of success.  But every company is quite different, even when what they do is quite similar. Organization and Leadership Development
I can tell whether a company is structured for success after spending time with all the key players and learning how the organization is built.  Is it built to place responsibility where it belongs?  Is it clear who reports to whom?  Do the leaders have the required skills and knowledge? Can the owners let go and allow non-family members to flourish?  Is there "noise" that distracts from the mission?
Through listening, advising, mentoring and coaching, I help company leaders build the confidence they need to succeed – for themselves and for the good of the company.
Assessing the State of the Business

Leadership Mentoring, Coaching and Development

Organizational Structure and Best Practices

Financial, Sales and Operational Metrics
Running a family business is tough.  Besides the stress of dealing with customers and other employees, family businesses deal with sibling rivalries, intergenerational conflict and dinner table conversations that invariably turn to work.  A family business needs to be just that – a business – for the sake of the company and the family.
A company that is founded by parents or grandparents seems a perfect place for the children and other family members to develop and grow – and often it is.  But just as often, the needs of the company change, challenging the skills and desires of family members.  Are a lot of family members on the bus, but in the wrong seats?  What is the company's succession plan and how is it to be implemented?
Mentoring the Family Business Unit
Developing the Next Generation of Leadership
Management Succession Planning
Ownership Succession Planning
Exit Strategies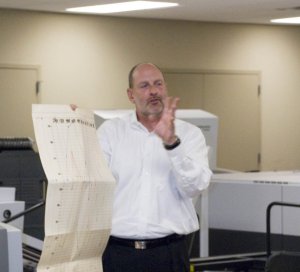 If your mission is to "exceed our customer's expectations", we need to talk.
Business Planning and Growth Strategies
If your mission is to "exceed our customer's expectations", we need to talk.
Dynamic, successful companies have a plan and they execute it.  They have higher employee satisfaction and morale, they have happier customers, and they generate more profits.  Above all, they build a culture around a common sense of purpose.
Well-positioned companies with a track record of solid growth and profitability may need only to "sharpen the spear" each year unless a major event is planned, such as an acquisition or a move into new services.  But companies that are new to business planning may have more basic needs, hence different goals to build upon.
The planning process shouldn't be a scripted event following some industry template.  It requires knowledgeable facilitation that challenges the company's leadership and results in rock-hard actions to take and accountability to measure.
Surveying managers and the sales force
Business plan facilitation
Practical experience and advice on execution
Plan follow-up and accountability
Mergers and Acquisitions
My small, select list of clients is spread across the country.  I don't work with competitors in the same market.  I work on a retainer basis as a trusted advisor to the company. My clients range from regional and national leaders in their fields, to smaller enterprises focused on local markets or niche expertise and services.  All are entrepreneurial and involve some level of family dynamics.  The mission, people and technology might be different, but the challenges and opportunities are often the same.  It's about focus and execution.
I would be pleased to speak with you about the challenges facing your company and how I might be able to help.